We had the good fortune to put down roots in the right place with the perfect conditions. We only contribute enthusiasm, effort, care and know-how.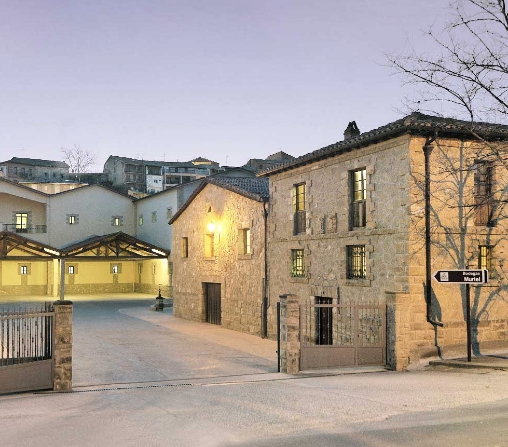 Elciego is the birthplace of modern Rioja wine.
Proud of its winemaking tradition, the town of Elciego is one of the best known and most appreciated centres in the Rioja Alavesa. Behind the solid walls of its manor houses, centuries of wisdom have marked its winemaking vocation.
With its clay-chalky soils and Mediterranean vegetation, the vineyards surrounding Elciego are a scale image of Rioja Alavesa. A unique landscape in the world.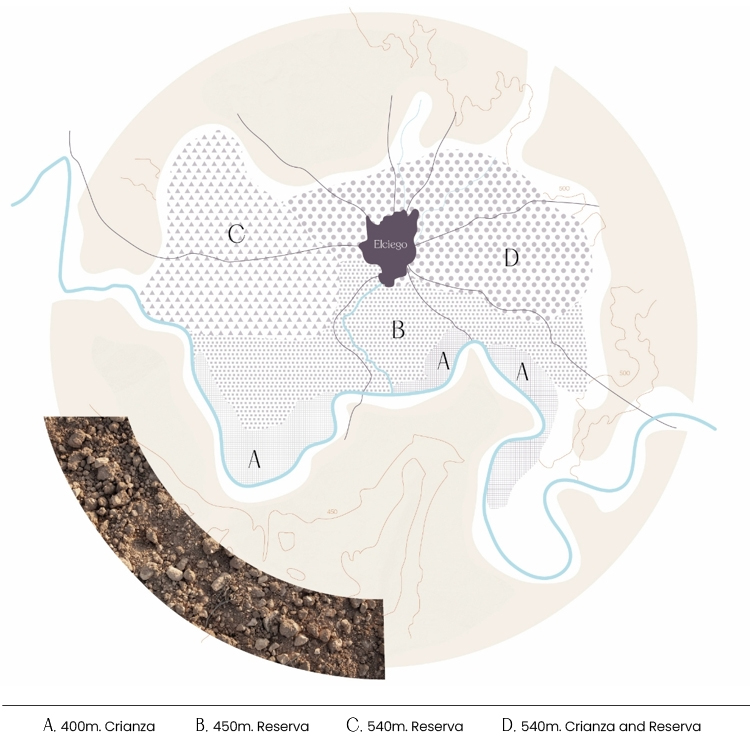 The soil, the perfect balance for the plant.
The secret of the quality and expressive capacity of our wines lies in a poor, balanced soil, exceptionally well suited to vines. The soil is clayey and chalky with a characteristic light brown colour on the surface.
The vines sink their roots to a depth of almost two metres, finding the right humidity and matter for optimum development.
The vineyards, a world devoted to the vine.
The gentle slopes, made up of a thousand terraces and small ravines, have been home to generations of farmers who have painstakingly worked these landscapes, century after century.
Along the rows of vines, you can read meticulous viticulture, which takes care of the plant and extracts from it a message full of expressiveness.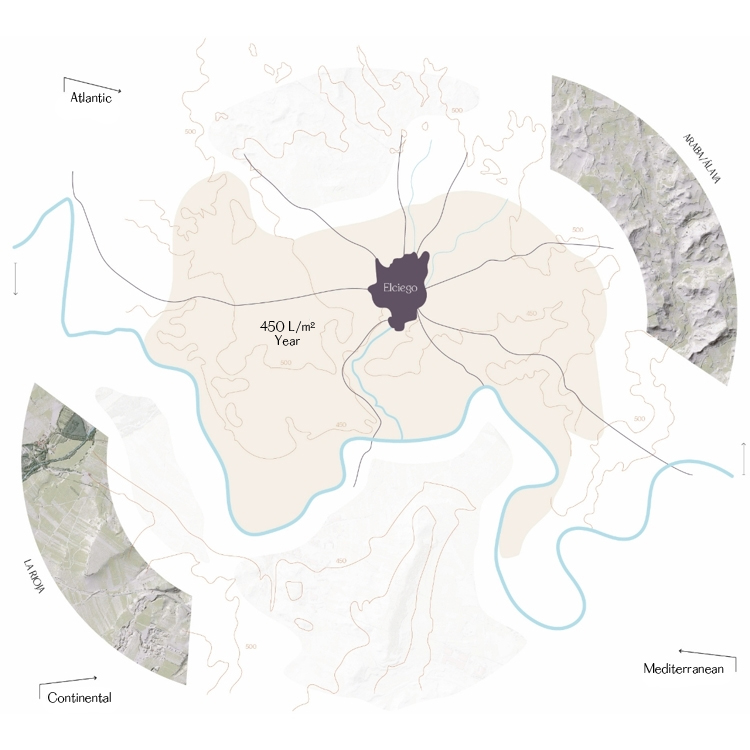 Climate, a fortunate land under the sun.
In our region of the Rioja Alavesa, vines find an exceptionally balanced climate. From the east, up the Ebro valley, we get the Mediterranean essence; from the West, a dry and healthy continental nuance can be felt; and from the North, only a faint Atlantic accent manages to cross the barrier of the Sierra de Cantabria, which protects our vineyards from the cold and humidity of the nearby ocean.